HUNGARIAN CONGRESS ON HYSTEROSCOPY – 2023
Dear Colleagues, dear Friends,
After having a successful Congress here, in Debrecen, we are planing to organize the 2nd one.
We welcome participants, who are dedicated or interested in hysteroscopy. Hungarian Congress on Hysteroscopy will be a platform from not only Europe, but all over the world for getting the latest theoretical and practical knowledge about hysteroscopy. The main topic of this event will be the fibroids, as intrauterine lesions. Intrauterine surgery is getting more and more important in the field of gynecology. Attendants can choose from the basic information to the delicate details of recent researches, to become or to become more expert reproductive surgeon, presented by the  international and national faculty. The congress will provide oral presentations, live surgeries and work-shops with hand-on training, as well. Official language of the congress will be english. In November 2023, all hysteroscopy fans are invited, to have a great scientific congress in a fascinating milieu. Venue of the congress is the University of Debrecen, with more than a 100 years history, located among the trees of the  beautiful Big Forest.
We hope to see you in Debrecen, to have a great time and enjoy the presentations and talks together!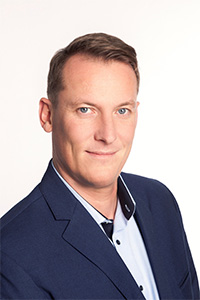 Péter Török MD, PhD
Hungarian Congress on Hysteroscopy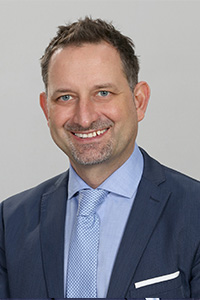 Zoárd Krasznai MD, PhD
Head of the Department
INFORMATIONS & REGISTRATION
Early bird registration till 31.08.2023
Abstracts and videos in topic of fibroids can be submitted. Best abstract will be presented as oral presentation. Best abstract and video will be awarded by the scientific committee.
Lectures, live surgeries, roundtable communications and workshops will be part of the congress.
Abstracts can only be submitted to hschungary @gmail.com.
Registration to the Congress is mandatory for the presenting author of a selected abstract.
If you are not able to present your abstract yourself, please contact hschungary@gmail.com to inform us before the registration deadline 30.09.2023 if a co-author will register and present the abstract on your behalf. No registration means your abstract cannot be included in the official abstract publication.
The abstract submitter is by default the presenting author.
Poster presentations must at all times be designed in PORTRAIT format. Landscape formats will be REFUSED since they will not fit on the ePoster stations.
Abstract Format and Content
Abstracts should be submitted in English only.
The total number of words cannot exceed 500 words and the abstract should use the following structure:
Objectives
Methods
Results
Conclusions
Abbreviations can be used after defining them first.
The use of graphs, tables and images is strongly discouraged.
Abstract body: do not only use capital letters.
Abstract title: do not only use capital letters. The title should reflect the content.
Authors: list them with family name first, followed by first name. The name of the first author is also the presenting author. Do not include professional titles or degrees.
Keywords: Minimum of two and a maximum of three keywords.
Video submission:
Video upload: Authors of abstracts for videos should send their video file at time of submission.
All video presentations must be edited. Narration must be in English.
Productions must not be longer than 5 minutes including titles and a spoken narrative explaining the objectives of the procedure and the methods used during the procedure. Conclude with the results or purpose of the procedure.
Describe the video presentation in brief. Refer to the major and important points that viewers should pay attention to. Follow an abstract style, written in no more than 300 words.
The preferred format is MPEG4 such as .WMV and MP4.
Avoid the following formats: .avi, .mov, .mpg, and .qt.
ABSTRACT DEADLINE: Thursday 31st August 2023 (23:59 CET)
PROGRAM
2023.11.24. Friday
08:00 – 09:00 Registration
09:00 – 09:30 Opening
           Organizing committee
           Debrecen
           Department of Obstetrics & Gynecology
09:30 – 12:00 Live surgeries
Surgeons: Giampietro Gubbini, Carlo De Angelis, Márton Lipták, Péter Török
Moderator: Salvatore Giovanni Vitale, Antonio Simone Laganà
12:00 – 12:30 Lunch break
12:30 – 12:50 Symposium:  The Promise of a Non-Pharmacological Approach to Uterine Fibroid Management – Antonio Simone Laganà (sponsored: Exeltis)
13:00 – 14:30 Session I.
Chair: Péter Török
13:00 – 13:15 Endometrial preparation before operative hysteroscopy – Antonio Simone Laganà
13:15 – 13:30 Hysteroscopic Endometrial Biopsy: from Grasper Developments to Related Techniques – Salvatore Giovanni Vitale
13:30 – 13:45 Hysteroscopic myomectomy with tissue removal device – Mario Franchini
13:45 – 14:00 Submucous myomas and female infertility – Péter Török
14:00 – 14:15 Practical aspects of hysteroscopic myomectomy – Márton Lipták
14:15 – 14:30 Closing of Sessions
14:30 – 14:40 Symposium:  – Hysteroscopic laser myolysis: a new option for the management of myomas – Salvatore Giovanni Vitale, Antonio Simone Laganà (sponsored: Biolitec)
14:40 – 15:15 Coffee break
15:30 – 18:30  Hysteroscopy work–shop
15:30 – 15:45 Instrumentation (Péter Török)
15:45 – 16:00 Theoretical introduction (Adrienn Berczi)
16:00 – 18:30 Hands-on training in dry-lab
19:00 – Congress dinner
09:00 – 10:15 Session II.
Chair: Péter Török
09:00 – 09:15 The challenges in hysteroscopic myomectomy: type 2 and 3 myomas – Attilio di Spiezio Sardo
09:15 – 09:30 Complications of hysteroscopic myomectomy – Carlo De Angelis
09:30 – 09:45 Miniresectoscopy for fibroids – Giampietro Gubbini
09:45 – 10:00 Anesthetic considerations for Hysteroscopy – Szilárd Szatmári
10:00 – 10:15 Can we identify patients with intense perceived pain during office hysteroscopy?- Babett Fodor
10:15 – 10:45 Coffee break
10:45 – 11:00 Symposium: Ultrasonographic evaluation of fibroids –  Péter Török (sponsored: Sonarmed)
11:00 – 11:30 Session III.
Chair: Péter Török
11:00 – 11:10 Fibroids – histopathological review – Sarolta Molnár
11:10 – 11:20 Long term impact of hysteroscopic myomectomy – Rudolf Lampé
11:20 – 11:30 Best abstract
11:30 – 11:45 Symposium: New insight of HTRS in hysteroscopic removal of fibroids – Péter Török (sponsored: Medtronic)    
11:45 – 12:30 Lunch
12:30 – 13:00 Closing
Congress Chair:
Péter Török MD, PhD, Med Habil
Scientific Chair:
Rudolf Lampé MD, PhD, Med Habil
Faculty (invited speakers, chairmen):
Péter Török MD, PhD, Med Habil
Rudolf Lampé MD, PhD, Med Habil
Attilio di Spiezio Sardo MD, PhD
Mario Franchini MD
Carlo De Angelis MD, PhD
Giampietro Gubbini MD, PhD
Antonio Simone Laganà MD, PhD, Med Habil
Salvatore Giovanni Vitale MD, PhD
Márton Lipták MD
Bence Boldogh MD
Adrienn Berczi MD
Luca Lukács MD
Mónika Orosz MD